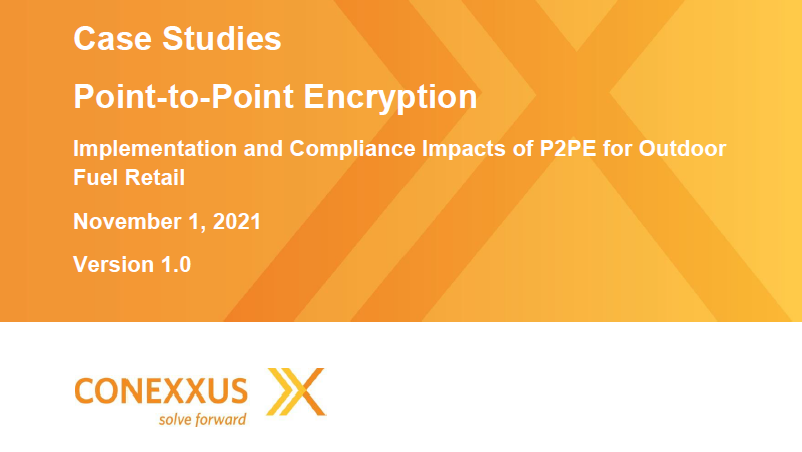 November 2021
This paper dives into eight case studies that describe existing implementations of P2PE available for use in the fuel retail industry, including multiple automatic fuel dispenser (AFD) and unattended outdoor payment terminal (OPT) implementations, as well as a description of impacts on implementation, PCI P2PE compliance, PCI DSS compliance, and notes on implementation and user experience.
The intent of this document is to communicate how fuel retail merchants can implement a P2PE solution that improve security and reduce PCI compliance requirements and to facilitate cooperation among industry technology providers to increase such offerings for improved industry security and consumer cardholder data protection.
Where certain features for each technology or solution are designed to be customized per customer business requirements, these are described as "solution-specific." In these cases, as with all implementations of payment security technology, the security impact may greatly depend on the specific configuration and oversight of the solution.