As we learn to navigate data security while employees work from home and the new essential work of c-store employees and retailers, we hope these below COVID-19 resources for convenience stores and fuel retail essential businesses will help your organization navigate coronavirus mandates for customers and employees.​
Sign up to receive email notifications of new articles:   Subscribe
---
Pandemic Article Series
This pandemic article series takes an analytical look at the impact technology has made on our industry through the COVID-19 crisis. We are asking our members: What did our industry learn? How have they adapted? And what role does Conexxus take as an industry leader and partner?
What technology helped you adapt
in the midst of shelter at home
orders plus the need to remain
open as an essential business?

What technology is helping you
handle the national coin crisis?

 

What technology helps you keep
employees safe and showing up for
work during the COVID-19 pandemic?

 
---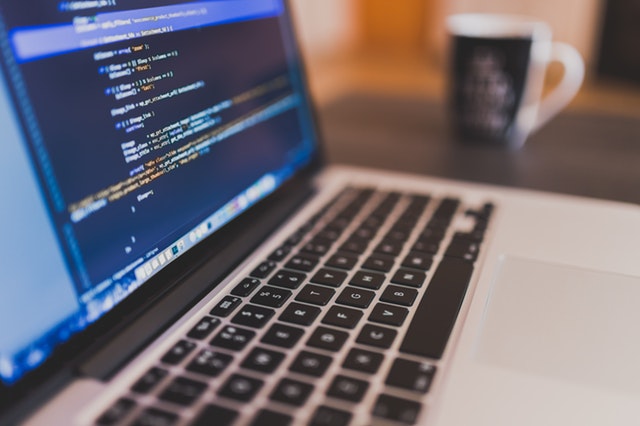 How we're transitioning to virtual work at home & data security.
On March 11th, 2020 the World Health Organization (WHO) characterized the COVID-19 Virus as a global pandemic. Within two days, the planet was operating under an unprecedented State of Emergency, requiring a majority to stay home and shelter in place.
Read the article written by Gray Taylor and Dave de la Pante on securing work at home practices and the shift by cybercriminals to exploit home attacks during this COVID-19 pandemic.
---
Retailer & Supplier Provided Resources
StrasGlobal's Executive Team has developed a Vaccination Plan for their stores.  This plan was developed using industry best practices and input from their legal team and HR team.  StrasGlobal is sharing this plan with the industry in the hope that it will assist other retailers, especially small retailers, to implement a plan also.  The StrasGlobal plan includes links to the CDC Vaccination Toolkit, which Conexxus also has linked below in our national resources.  
StrasGlobal's Executive Team and Task Force has developed a Response plan for their stores, which they are sharing with the industry and other retailers who might benefit from learning how they are taking action. Note that this report is a work in progress and was created by retailers rather than consultants. It is designed for an average store across the eight states they currently operate in.
It's completely understandable that people are having some discomfort operating a fuel dispenser during the COVID-19 global pandemic. For peace of mind, the general public should know that convenience stores and gas stations are taking extraordinary measures to keep people safe while they visit these essential businesses.  Here are the steps Gilbarco suggests using either of these two methods, as recommended by the CDC.
Keeping your Verifone devices clean may provide a more hygienic and pleasant experience for your customers and employees. As such, please find some tips from Verifone.
A list of resources on cleaning NCR hardware and additional resources specifically for retail and restaurants. 
March 18th, 2020 - Memo from David Crouse, President of Dover Fueling Solutions regarding the steps they are taking to help protect business operations and to continue providing their products and services.
The global situation with COVID-19 has raised everyone's awareness of the need to avoid contact with frequently touched public surfaces and exercise careful hygiene practices.  The U.S. Payments Forum developed this resource to provide practical tips for a "cleaner" payment experience for merchants, ATM owners and consumers.
Guidance related to the questions the NACS team is fielding from members as well as a collection of the latest industry news.
NRF is addressing the supply chain implications as well as developments related to the spread of the virus globally and domestically.
Discussion in light of COVID-19 regarding: Confirming your assessment can be fully remote; the key differences between onsite and remote assessments; and making remote security assessments successful.
The current environment calls for a reduction in all types of interactions, including how consumers interact with payment terminals.  There are a number of ways a consumer can complete a transaction that reduce physical interactions with a payment terminal.
Since the COVID-19 outbreak, online scams have risen, taking advantage of the uncertainty that resides around the coronavirus pandemic. According to the FTC, over 18,000 reports of scams related to the coronavirus were reported from January 2020 to April 2020.  These scams can cause more harm and stress to individuals, so it's important to know the different types of scams and how to detect and avoid them.
C-Store and Fuel Retail Industry Articles
---
National Resources
CDC:  Vaccination Toolkit
How to protect yourself, symptoms, what to do if you are sick, and a self-checker from the CDC.  
 CDC: What Food Retail Workers Need to Know about COVID-19
As a grocery or food retail worker, how can I protect myself and slow the spread?
What steps should my employer take?
How to prepare and protect yourself, and what to do if you think you are sick. A guide through FAQs, the latest news, and updates on coronavirus cases in the US.
Rolling updates, live press conferences, and mythbusters of the Coronavirus.