Ed Collupy
W. Capra Consulting
Inducted - Technology Hall of Fame, 2021
Ed has more than 30 years of retail systems experience in the convenience store and grocery retail channels and currently as an Executive Consultant at W. Capra Consulting Group works with clients providing strategic, operational, and project leadership to retailers, emerging businesses, and technology companies.  He has served the industry as Chairman of the Board of Advisors of Conexxus and is a member of the NACS Convention Content Committee. Ed also writes articles and blogs for industry publications focused on retail technology, payment strategy & solutions, data security, process improvement, & system implementations.
Avsha Klachuk
Alon USA
Inducted - Technology Hall of Fame, 2019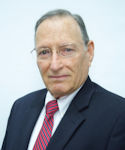 Avsha Klachuk, began his career in 1983 as a service manager for an Israeli petroleum equipment company, taking on various positions in the industry until the Israeli-based Alon petroleum company brought him to the US in 2001 as director, marketing technology.  In his 16 years based in the US, Avsha oversaw numerous wireless technology marketing innovations and dedicated his services to PCATS and Conexxus missions.  He has served in many leadership roles within Conexxus and is highly regarded for his tireless dedication to driving membership engagement.  He attended the Israeli Air Force School; the University of Haifa where he received a degree in Business; and Tel Aviv University, where he focused on Microprocessors in the School of Engineering.
Avsha moved back to Israel in 2016 and retired from Alon.  He now consults on digital marketing projects within the industry.
Lisa Stewart Biggs
Co-Founder and President, Impact 21
Inducted - Technology Hall of Fame, 2018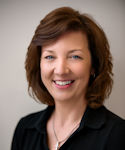 Lisa Stewart is the Co-founder and President of Impact 21. She has over 27 years of practical and technical experience in the petroleum/convenience and retail industries. Lisa has been focused on working with retailers, suppliers, manufacturers and solution providers on building business infrastructure and leveraging returns on investment for corporate and store level technologies. 
Lisa is an industry expert in Retail Automation, Inventory and Price Management. She has a strong focus on learning and development and is a frequent contributor, facilitator and speaker for NACS and other industry trade organizations and publications.  Lisa served on the board of Conexxus/PCATS for 6 years and prior, served on NACS Technology Standards committees since 1996. 
David Ezell
Principal Software Engineer, Verifone
Inducted - Technology Hall of Fame, 2017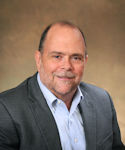 David Ezell was born in Alabama, and grew up in Atlanta.  A music major in college, David discovered computer programming in the early 1980s.  Micro-processors were just appearing in cash register devices at that time, and David went to work for a couple of startup companies that specialized in supplying these kinds of systems.  He moved on to Bennett Pump Company – a full petroleum emersion – and subsequently went to work for one of his customers, SuperAmerica.
He joined Verifone in 1998, moved to Florida, and joined the Petro Team in Clearwater, working as a software design architect on petroleum products.  Within one month of starting at Verifone, he found himself in a NACS Technology Standards meeting.  He's been involved with Petroleum Standards ever since:  joining POS/Back Office and later serving as chair, and also working in standards advocacy at W3C (representing NACS, chairing the XML Schema Working Group and the Web Payments Interest Group) and more recently at X9/ISO working on Card Technology.
Sharon Scace
I-Spec Technical Solutions Manager, WEX
Inducted - Technology Hall of Fame, 2017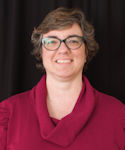 Sharon Scace is the I-Spec Technical Solutions Manager at WEX, Inc. WEX is a global leader in corporate payments solutions including Fleet, Travel and Healthcare.  Sharon is responsible for the global interface specification used in the fleet card industry. 
Actively involved in payment and petroleum industry and international standards organizations for over 13 years, Sharon has participated in Conexxus, International Standards Organization (ISO), and International Forecourt Standards Forum (IFSF) activities.  She currently chairs the Retail Financial Transaction Committee at Conexxus and works with nexo and IFSF to ensure petroleum support within the next generation ISO specification.  Additional Conexxus roles  have included chairing the EPS Working Group, the Retailer Business Requirements Committee, and Point to Point Encryption Working Group. 
Sharon has been in the petroleum industry for 27 years.  She began at Amoco supporting the Amoco Pipeline Company and moved to Retail POS support 5 years later where she wrote her first specification for the consumer experience at Pay at the Pump Interfaces. 
Ann Dozier
Vice President, Strategic Initiatives, Coca-Cola
Inducted - Technology Hall of Fame, 2015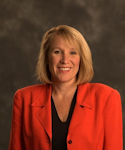 Ann Dozier is the SVP, Chief Information Officer for Southern Wine & Spirits of America, Inc. (Southern) since October 2012. Southern is a privately held company and the country's leading wine and spirits distributor servicing 35 markets in the US.  Ann's team is responsible for all aspects of Southern's technology function with a focus on driving growth and operational efficiencies for Southern.  
Prior to joining Southern Dozier has 24 years of experience in various leadership roles within the CPG industry.  Most recently, she was Vice President of Information Technology for Dean Foods where she was responsible for the strategy, design, development and implementation of all IT capabilities to support their Fresh Dairy Direct business. Prior to that, Dozier worked for The Coca-Cola Company and Coca-Cola Enterprises, Inc. where she was responsible for the development of commercial and go-to-market strategies that promoted improved collaboration with global and national retail and foodservice customers. 
Ann has a very broad background having played roles across the commercial, sales, eCommerce, supply chain, and technology functions.  She current serves on the Board of Directors for iControl Systems, Inc.  Ann held various industry leadership roles serving most recently as the Vice Chairman of the Grocery Manufacturers Association IT Committee, the Chairman of the Grocery Manufacturers Association Direct Store Delivery Committee, Board member for Consumer Goods Technology, Global Standards Board Member for GS1, and Board Member for the Petroleum Convenience Alliance for Technology Standards(PCATS).  Ann started her career in technology working with EDS and IBM after completing her degree in Economics from the University of Georgia.  
Ann Seki
Formerly, PCI Program Manager, Chevron, Inc.
Inducted - Technology Hall of Fame, 2015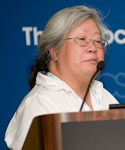 Ann Seki was elected posthumously to the Technology Hall of Fame.
Ann was a systems engineer for Chevron Corporation. Ann was an avid golfer, playing on the Chevron Golf Team for many years. She enjoyed traveling, spending time with loved ones and supporting various charities.
Henry O. Armour
President & CEO, NACS
Inducted - Technology Hall of Fame, 2014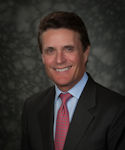 Hank Armour is the president and CEO of NACS in Alexandria, Virginia. He is only the third person to lead NACS in its 50-year history. Founded in 1961 as the National Association of Convenience Stores, NACS is the international association for convenience and petroleum retailing, representing more than 2,100 retail and 1,600 supplier member companies. The U.S. convenience store industry, with more than 146,000 stores across the country, posted $575 billion in total sales in 2010, of which $385 billion was motor fuels sales.
Hank has long been active as a volunteer for NACS, serving two one-year terms as NACS chairman of the board (2001-2003), as treasurer/chairman-elect and vice chairman of research &development, as well as chairman of the Technology and Education Sessions committees, and was a member of the association's Category Management and Future Study 2000 committees. He is currently serving on the NACS/Coca-Cola Retailing Research Council.
Hank grew up working in his family's retail automotive and wholesale transportation businesses, Armour Oil Company, from an early age pumping gas, selling tires, and polishing trucks. He managed the company's retail service stations and transportation facilities, negotiated labor contracts, oversaw the company's petroleum supply system, and handled government affairs, rising to the position of vice president and chief operating officer of the company in 1977.
In 1980, Hank joined The Standard Oil Company of Ohio where he served as manager of development strategies. Three years later, he founded West Star Corporation, which grew to include 59 NOW! convenience stores, truck stops and quick service restaurants in the Pacific Northwest until he sold the company in 2004. In 1988 Hank founded a second company, Epoch Corporation, which operated retail enterprises in California. In September 2004, he was selected to succeed Kerley LeBoeuf as NACS president and CEO of NACS beginning July 2005.
Hank earned a B.A. in economics from Stanford University in 1973. A year later he earned an M.Sc. in economics from the London School of Economics, and then returned to Stanford to earn an M.B.A. in 1976 and a Ph.D. in economics in 1977. He is the father of two adult children, Elizabeth and Philip.
Jenny Bullard
Chief Information Officer, Flash Foods, Inc.
Inducted - Technology Hall of Fame, 2014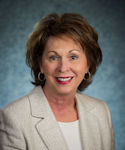 Jenny Bullard is the Chief Information Officer (CIO) for The Jones Company, Inc.  Working with the Executive team, Jenny provides technical leadership, vision and experience to the company.  She is responsible for all software development and purchases, information systems, wide area networking, local area networking and disaster recovery/business continuity for the organization.
The Jones Company is the holding company for Flash Foods Inc., a chain of 172 convenient stores in Georgia and North Florida.  Other corporations owned by Jones Company include Fuel South, a petroleum company:  Distribution South, a wholesale distributor of grocery products and health and beauty aids: Walker/Jones Chevrolet, a local car dealership.
Jenny's technology career of forty two years has all been with The Jones Company.
Jenny's activities include: Chair of the National Association of Convenient Stores/Tech Conference for 2008, 2009 and 2010, Served as PCATS (Petroleum Convenience Alliance for Technology Standards) Chairman of the Board for 2008 and presently member of the Conexxus Tech Council Committee.
Jenny also has received many honor and awards for her work in the convenience store industry. These awards are: The 2004 Convenience Store News Executive IT of the Year award, the 2005 Pinnacle Hall of Fame Award and Jenny was recognized as one of The Top 25 Most Influential People in Convenience Store Industry in 2005.
Loring Perez
President, Chattahoochee Oil Company
Inducted - Technology Hall of Fame, 2014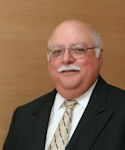 Loring Perez is the president of Chattahoochee Oil Company based in Auburn, Alabama.
Loring has a Bachelor's degree in economics from Florida Southern College, Lakeland, Fla., in 1973; did some post-graduate work at Drexel University in Philadelphia, but did not earn a degree; he is a certified management accountant and a certified financial manager and has passed the CPA exam; and he is bilingual, reading and writing Spanish fluently.
Previously, Loring spent 20 years (1986-2006) as vice president and chief financial officer of Spectrum Stores, a regional chain in Georgia and Alabama; prior to that was controller and chief accounting officer of Penn Dairies in Lancaster, Pa. (Penn Supreme had 75 convenience stores and manufactured dairy products). Before that, he was a commercial lender and chief financial officer of a day care franchisor
Loring and his wife, Gina, and four grown children and six grandchildren. In his leisure time he enjoys golfing when he can; unwinding while riding his Kubota tractor to cut grass and brush on his 23-acre property in Harris County, while smoking a good cigar.
Scott Hartman
President & CEO, Rutters
Inducted - Technology Hall of Fame, 2013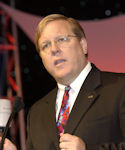 Scott Hartman is President and CEO of Rutter's Holdings, Inc. and a member of the third generation operating three Pennsylvania based C Corps. which consist of 60 convenience stores trading as Rutter's Farm Stores; Rutter's Dairy, Inc., selling products in the Mid-Atlantic marketplace; and M&G Realty, a real estate management company.  Rutter's Holdings is the oldest vertically integrated food company in the United States and still operates a family farm that dates back to 1747.  Rutter's employs over 1,600 Pennsylvanians.
Scott served on the National Association of Convenience Stores Board and Executive Committee from 1998 to 2009 and was NACS Chairman from 2005-2006 and has chaired numerous NACS committees including the Technology Committee, Research & Development and Audit Committee. Scott is also past Chairman of PCATS (Petroleum Convenience Association for Technology Standards), the Pennsylvania Convenience Store Council and past Chairman of the Pennsylvania Food Merchants Association. 
In addition to many awards and honors, Scott was inducted into the Convenience Store News Hall of Fame and he was the first retailer to be inducted into the Convenience Store Industry Technology Hall of Fame in 2013. Additionally, Rutter's was chosen as the 2014 International Convenience Retailer of the Year by NACS/Insight.   Rutter's was the first U.S. convenience store chain to receive the prestigious industry award in London.
Scott received a BBA Accounting Degree from George Washington University and an MBA from Duke University.  Scott is an inactive Certified Public Accountant. Scott resides in York, Pennsylvania with his wife, Cathy, and has two children, Sara and Christopher.
Gene Gerke
President, Gerke & Associates, Inc.
Inducted - Technology Hall of Fame, 2013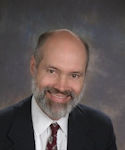 Gerke also was an original member of the NACS Technology Standards Project team, as well as a co-founder of CSX LLC, the largest purpose-built, online database of financial and operating data in the industry. NACS acquired CSX in 2007. Gerke's management consulting firm advises clients in areas including technology implementation and technology standards.
Gene has successfully facilitated numerous strategy and planning processes in many different types and sizes of organizations. But, Gene is more than a facilitator; he understands what it takes for organizations to excel. During 30+ years of management consulting Gene's clients have included start-up companies, high growth enterprises, substantial family-owned firms, major business trade associations, not-for-profit agencies, academic institutions, and several Fortune 500 companies.
Gene is co-founder and Vice President of Centennial Investors, an angel investor network. Gene brings not only strong facilitation skills, but also an organization and management perspective that will add insight and value to any planning process. His work with so many different people, organizations, and cultures provides a unique perspective on the world of enterprise success. Hence the mission of Gerke & Associates is simply to Create Client Success. Gene has degrees from the University of Missouri and Purdue University. Gene and his wife Pat have lived in Columbia, Missouri since 1981. They have three adult children.
Greg Gilkerson
President, PDI
Inducted - Technology Hall of Fame, 2012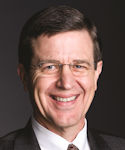 Greg is the founder and president of PDI.  Greg began his professional career with Peat, Marwick, Mitchell and Co. as a CPA.  Greg then went to work for Colonial Food Stores in San Angelo, Texas serving as the company's controller/treasurer until the company was purchased by National Convenience Stores in 1983.  After obtaining the rights to the software he helped develop at Colonial, he and several Colonial associates founded PDI in 1983.  
  
While Greg continues in his 32nd year as PDI's president, he is actively involved in industry, community and church leadership roles.  Greg was a PCATS founding board member.  He was inducted into the Convenience Store News Hall of Fame in 2009 and the PCATS Hall of Fame in 2012.  Greg and Pam, his wife of 41 years, are also actively involved in their church and mission efforts to Ukraine.  Greg and Pam have three grown children and six grandchildren. 
Robert Johnson
President, The Pinnacle Corporation
Inducted - Technology Hall of Fame, 2012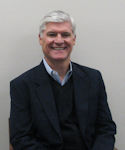 Prior to founding The Pinnacle Corporation in 1990, Bob was the Vice President and General Manager of Norand Corporation, Convenience Systems Division. Currently, he is very active outside the company on behalf of the convenience store industry and served from 1991-1998 as a member of the National Association of Convenience Stores Supplier Board of Directors. Bob served as Chairman of the organization from 1994-1996.
With over 28 years of experience serving the convenience store and petroleum marketing industries, Bob is a frequent speaker at industry events and association meetings and has written articles for numerous trade publications. 
Brad McGuinness
SVP, Global R&D, Verifone
Inducted - Technology Hall of Fame, 2012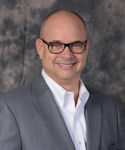 Brad McGuinness joined VeriFone in 1992 when the company acquired Perdata Corp. While at Perdata, he was a pioneer of point-of-sale integration for several companies including Pick Kwik, Nice N Easy Grocery Shoppes and PDQ Food Stores. Once at VeriFone, McGuinness was responsible for product development activities across the indoor and unattended product portfolio, and he architected and managed VeriFone's Linux product portfolio. He has served as a key participant in the development of convenience store technology standards efforts with NACS and PCATS.
John Hervey
Inducted - Technology Hall of Fame, 2011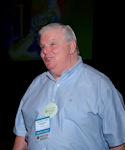 Hervey, a former NACS employee and PCATS executive director, had a long and distinguished career in the convenience and petroleum retailing industry. His 40-year-plus career began at Mobil Oil Corporation, where he served in a variety of capacities for 25 years, including providing retail automation solutions for its 1,000-plus convenience stores. He retired from Mobil in 1992 and began a second career as an industry consultant.
In 1995, he joined Minit Mart Foods in Bowling Green, Kentucky, as its director of IT, where Hervey was an early proponent of data standards. In 1997, he returned to consulting with Gerke and Associates, where he led the industry standards initiative that was to become the Petroleum Convenience Alliance for Technology Standards (PCATS). Hervey also was a retired U.S. Navy Captain, having served more than 35 years both active duty and in the Navy Reserve beginning in 1955 as a seaman recruit.
Hervey's career at NACS began in 2000 as its chief technology officer, where he took the helm of the NACS Technology Standards Project. In 2003, the NACS Board of Directors agreed that a spinoff of the project into its own organization was appropriate, thus forming PCATS. Hervey was named executive director of the newly formed association and guided its growth and standards adoption work until his retirement in 2009.
During his tenure at PCATS, Hervey's guidance and expertise helped develop today's commonplace industry standards — from POS and back office integration, to electronic business-to-business document exchange, payment systems and device integration. After his retirement in 2009, Hervey created his own consulting firm, 1148 Consulting LLC, providing IT and management solutions to convenience and petroleum marketing companies.
Teri Richman
Inducted - Technology Hall of Fame, 2011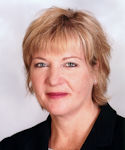 Teri Richman joined NACS in 1982 as its first in-house federal lobbyist. At the time, the industry faced intense and quick-moving legislation in California as municipalities began to legislate beer-gas bans and prohibited the concurrent sales of these products at the same location. Richman and NACS were instrumental in the development of a coalition to overcome this legislation, a group known as Food and Fuel Retailers for Economic Equality (FREE). 
Teri was an avid student and supporter of technology. She was an integral player in NACS' technology standards effort, including the POS-Back Office interoperability demonstration at NACStech 2002, where NACS members saw standards in action for the first time. Richman also foresaw the advent of the Internet as a business tool. 
As senior vice president of public affairs and research, Teri also led the fight for lower credit card processing costs and fair credit card fees. She was instrumental in founding the Merchants Payments Coalition (MPC) and was elected as its secretary when it was founded in 2005. Today, the coalition's member associations collectively represent about 2.7 million stores with approximately 50 million employees, and have significantly elevated the issue of outrageous credit card interchange fees before Congress and the general public. 
Teri's desire to tackle big issues continued after she left NACS in 2006 to take on a career in consulting. Before her illness, she was working with a group supporting fair and equitable health-care reform. Teri lost her battle with cancer on December 19, 2009.
Teri was a graduate of Boston University and is survived by her twin adult children, Nathan and Katharine.