It's time for the 2021 Spring Committee Meetings!
(2021 Virtual Annual Conference)
RSVP for the Hall of Fame + Gift Box Mailing! 
See below for the draft agenda and details on the Hall of Fame networking event - all virtual!  Please RSVP to get the links for the Hall of Fame event and provide your address for a mailed gift box!   The committee meeting details will be emailed to you.  Any questions about this schedule or the topics to be discussed within each committee, reach out to Kim Seufer at [email protected].
Members are welcome to attend any and all of these committee meetings.  Even if you don't regularly participate in one of these groups, now is a great time to check out what they are up to! 
Please RSVP for the Hall of Fame event.
Committee Meetings
Monday April 26 - Friday April 30
Hall of Fame Reception
Thursday, April 29,  5:00 - 7:00pm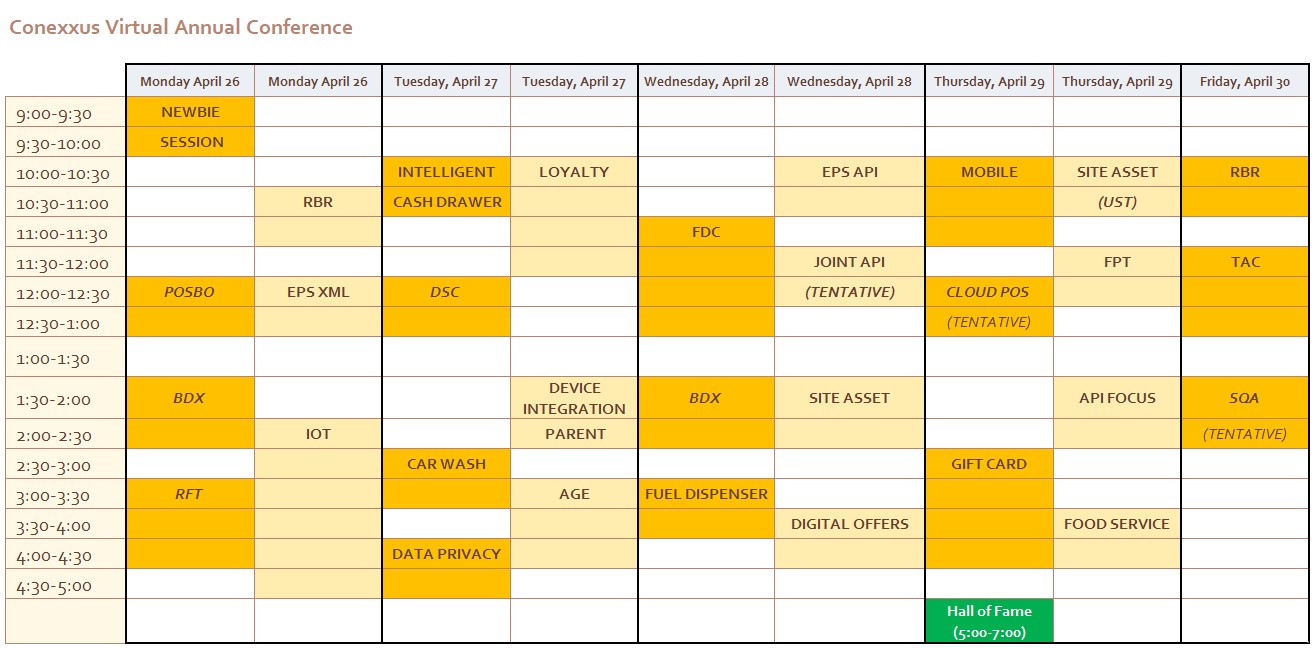 All times are in the Eastern Time Zone
Last updated on April 1, 2021; subject to change.
Join us for a virtual Spatial Chat Networking Event! We will be honoring a new inductee into the Conexxus Hall of Fame and providing a fun way to move around multiple virtual rooms and have conversations as if you were in a room with your colleagues.
Hall of Fame Virtual Reception
5:00-7:00pm
Thursday, April 29th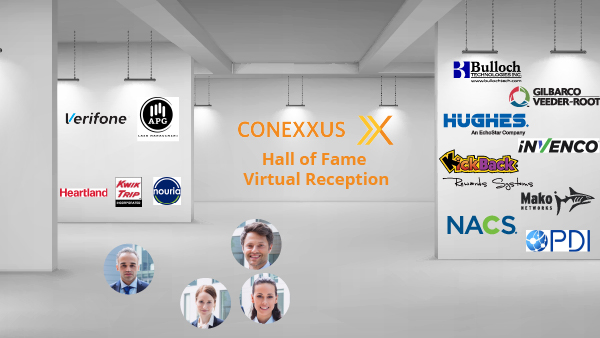 Return to top
Thank you to our
2021 Annual Sponsors
Diamond Sponsors
Emerald sponsors
Garnet Sponsors